Your customised secure storage space
Do you want to store your belongings temporarily, so that they are safe, yet readily accessible? Box@Home's flexible customised storage solutions are the answer. Choose your Box, load it up and benefit from more space in your house.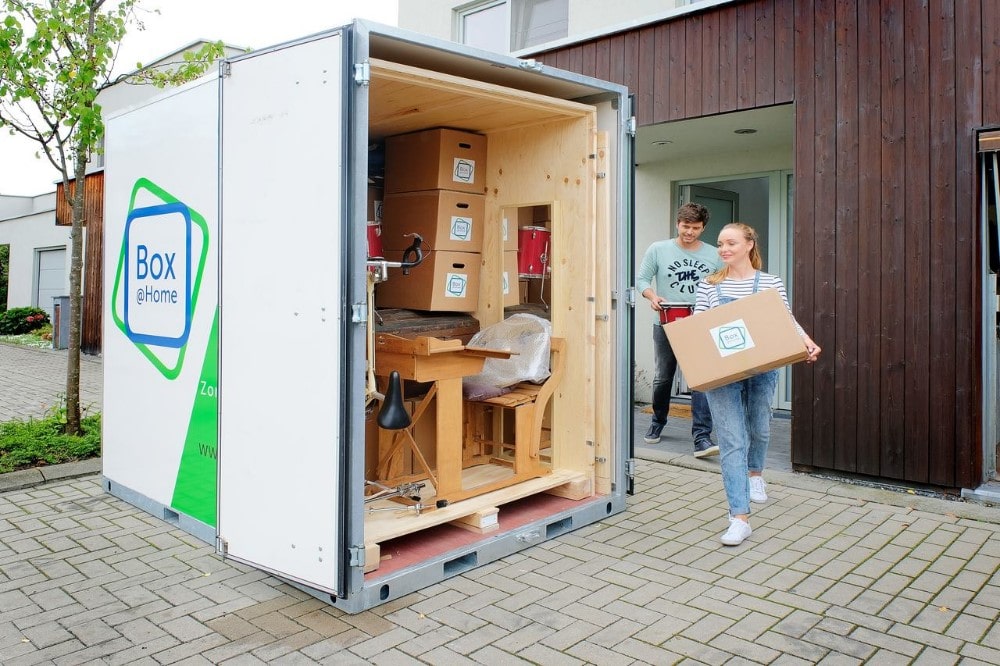 How does Box@Home work?
The ideal external storage space in four steps!
You log in to our website and choose the Box you want. We then deliver your Box to your home. You fill it ... and we come and collect it to keep in our secure storage space.
Do you need something from your Box or want to put something else in? Then drop in on us or ask us to return the Box to you.
1. Order
2. Delivery
3. Store
4. Return
Our most popular Boxes
We have the ideal Box for every storage challenge. Not sure which is the best Box for your things? Use our volume calculator when working out the price or contact us for advice.
Optimal use of volume
Thanks to our simulator with its volume calculator and our personal advice, you'll get the Box that's perfect for your situation. That way you'll make optimal use of your external storage space and only pay for the volume you really need.
Home delivery
Box@Home brings your Box to you. Just load it up ... and you're done! Simple, right? Is your location relatively difficult to reach? No problem. We can park almost anywhere with our trailer.
The partner that helps you find a solution
As a specialist in customised external storage space, we like to think things through with you. We'll be happy to answer all your questions and look for the perfect solution for your situation.
Secure storage
Your belongings are one hundred percent secure with Box@Home. We'll keep your Box cool, dry and protected against vermin in a secure storage space with a controlled climate. We monitor our spaces 24/7.
Customer experiences
Satisfied customers, that's our whole purpose! Curious about what our customers have to say about Box@Home? Read on.
More customers' reviews

Zeer goede ervaring. Zowel het ophalen, de opslag en de aflevering zijn zeer vlot en zonder tijdsdruk verlopen. zeer vriendelijk en behulpzaam personeel bij afhaling, visitatie als aflevering. Eén klein minpuntje: Onze boxen (2) waren opgeslagen op twee verschillende plaatsen, voor de visitatie was dit niet zo handig. Maar toch zeer tevreden. Een aanrader.
Herman Van Kerckhoven

We hadden geen zin meer in het verplaatsen van inboedel van onze studerende dochter! Box@home bleek voor ons de ideale partner te zijn. Vriendelijk personeel, goede service en nog voordelig(er) ook. Een echte aanrader! 👍
Arthur Terol